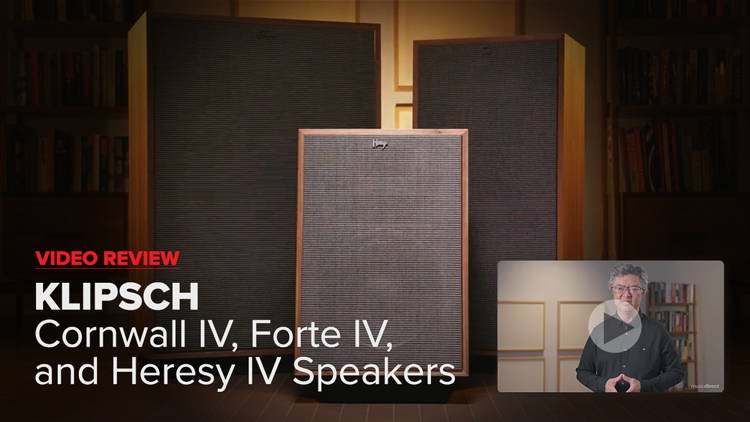 Video Review: Klipsch Heritage Series
Founded 75 years ago, Klipsch is among the most revered brands that Music Direct is proud to support. The iconic company's Heritage series of loudspeakers continues to evolve, introducing new concepts, all while remaining true to the company's audiophile roots.
Klipsch built its reptation around making big speakers in big cabinets, and the Cornwall IV extends that tradition. A massive, 15-inch fiber-cone woofer and three new Tractrix-tuned ports set the agenda for the Cornwall's expansive sound, giving you the thrilling sensation of being in the same room with the musicians. For the Forte IV, Klipsch's design team didn't simply revive its top-selling speaker of the '80s and '90s for the sake of nostalgia — they gave it a whole new life with significant acoustic and cosmetic advancements. Similarly, the Heresy IV has been rehauled with new internal components and cabinetry, and the daring choice of a Tractrix-tuned rear port. The result is a speaker that's remarkably efficient — yet so bold in its tonality and purity of sound — that it now delivers deeper, smoother bass and an epically wide soundstage.