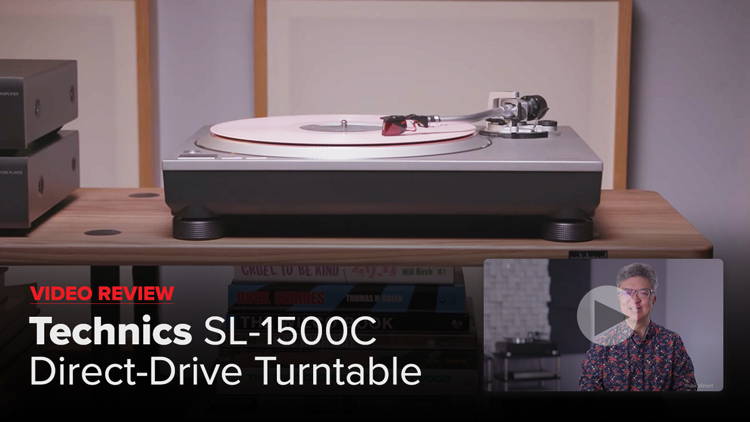 Video Review: Technics SL-1500C Direct-Drive Turntable
A brand well-known among vinyl enthusiasts — thanks to its fabled SL-1200 and other models — Technics is once again at the forefront of the analog world with its semi-automatic SL-1500C turntable. Equipped with a coreless direct-drive motor, the SL-1500C offers amazing speed stability, as its onboard motor works in conjunction with a meticulously engineered electronic speed controller.
Featuring a factory-mounted Ortofon 2M Red phono cartridge and onboard, user-adjustable phono stage, the SL-1500C is designed to complement a vast array of home entertainment gear — from powered speakers to a complete system. This turntable's "set-it-and-forget-it" convenience, matched with stunningly accurate playback, makes it a game-changer for this price class.