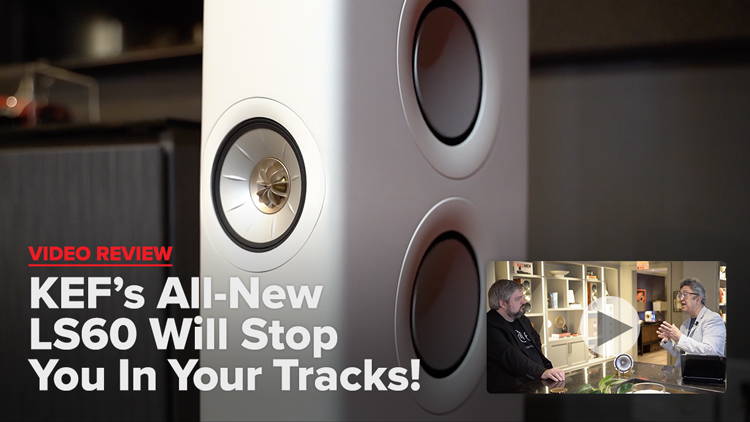 Video Review: The KEF LS60 Tower Speakers Redefine Wireless
The KEF LS60 wireless tower speakers will stop you in your tracks — and that'll happen before you hear them play a single note. Measuring just 8.3 inches wide and 15.5 inches deep, and available in three ravishing colors at Music Direct, these slender beauties feature some of the most sleek architecture in audio and possess the performance capabilities to match. The fact that they have built-in connectivity and collectively output up to 1,400 watts of power from amplifiers dedicated to low-, mid-, and high-frequencies only add to their desirability.
Music Direct Brand Ambassador Bes Nievera visited the KEF America Music Lounge in New Jersey to learn more about LS60 and talk with the company's Senior Product Training Specialist Ben Hagens about the speaker's unique genesis, traits, and design. Watch now and discover why we're raving about the LS60's "impact, sharpness of tone, and natural elements." To learn more, or to audition LS60 risk-free in your home, please contact a Music Direct consultant at 312-433-0200.