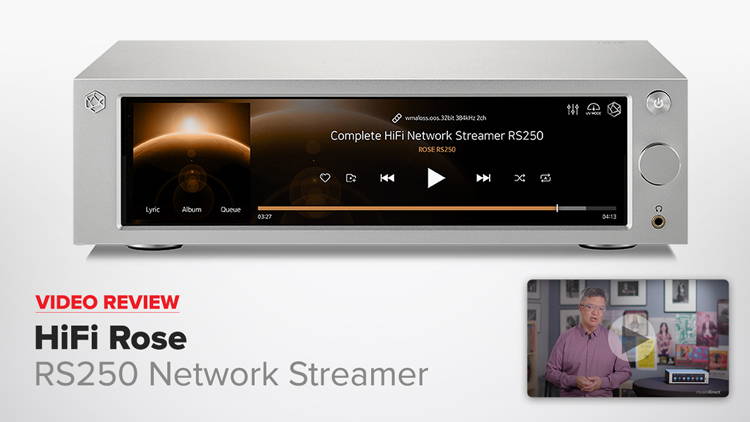 Video Review: HiFi Rose RS250 is a Forward-Thinking Streamer
In the short time since the arrival of the HiFi Rose RS150B Reference Network Streamer, the team here at Music Direct has been in awe of its features and impressive performance as a versatile component offering remarkable sound quality, amazing aesthetics, and incredible ease of use. So, when we tested the smaller RS250, we had one key question: Does this streamer, with the same toolbox as its sibling, and a dazzling touch screen, still bring out the musicality we heard so prominently in the 150B? In short, the answer is an enthusiastic, "Yes!" The HiFi Rose RS250 Network Streamer is a "chip off the old block," another great, forward-thinking streamer — now available at Music Direct.
Order your HiFi Rose RS250 with the confidence that comes with Music Direct's 60-day guarantee.
Sign up for our newsletter for the latest news on new music releases, special sales and more.
Follow and like @musicdirect and @musicdirectchicago wherever you enjoy social media.