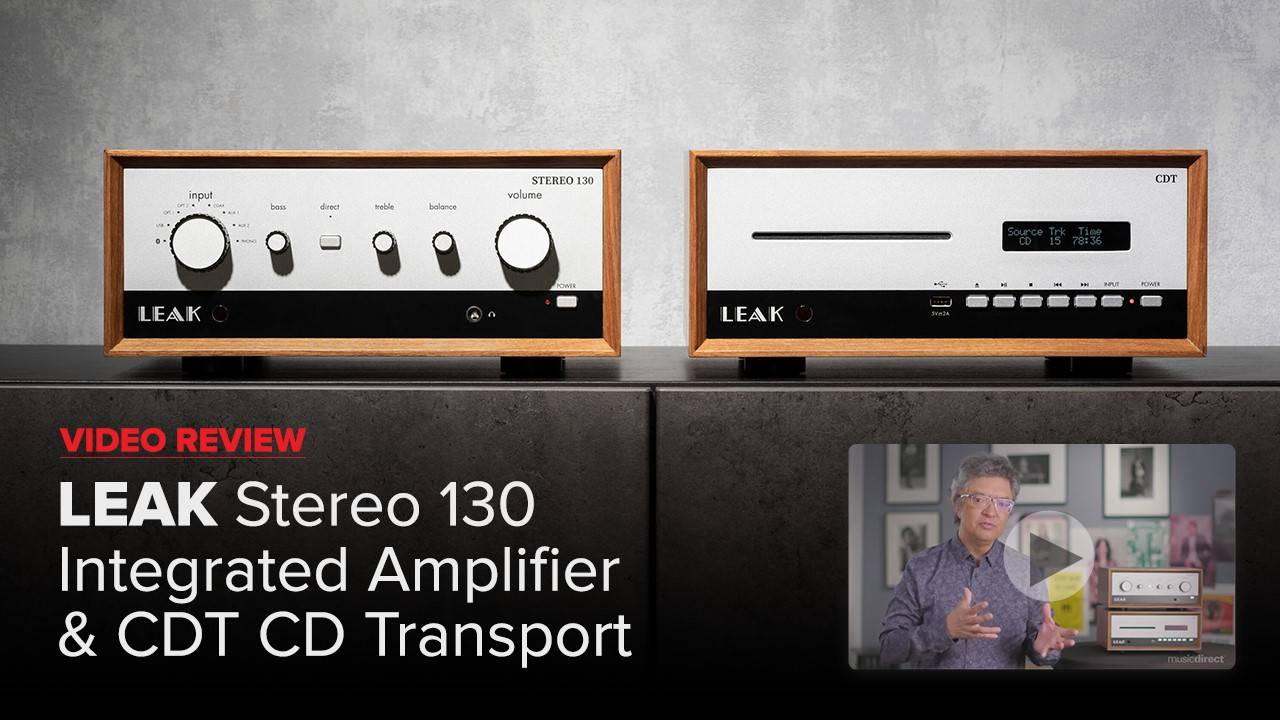 Video Review: Leak's Stereo 130 and CDT
Known for its amazing sound quality and retro aesthetics, Leak is back with the Stereo 130 Integrated Amplifier and the CDT CD Transport. This visually stunning, sonically dynamic duo was engineered to work together, but each is certainly flexible enough to operate seamlessly with a variety of components.
The Stereo 130 delivers incredible, high-fidelity performance from both analog and digital sources. While its chassis conveys a vintage vibe, under the hood, the Stereo 130 is one of the most well-built, feature-rich amps available today. The CDT — a perfect stylistic and aural match with the Stereo 130 — has a smooth slot-loading mechanism with read-ahead buffering to reproduce the music on your CDs in a precise, high-fidelity manner that will encourage long listening sessions. Rarely has the return of an audiophile legend sounded so sweet.