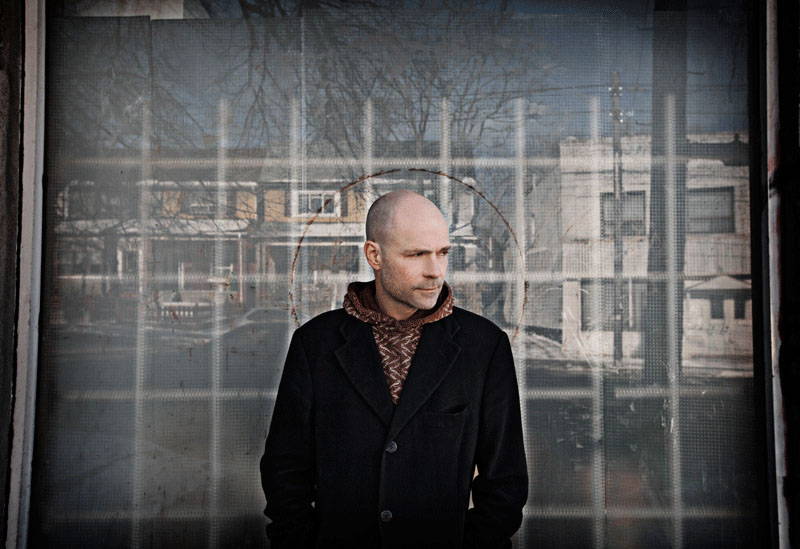 Five for Friday: Overlooked Canadian Artists

Before the barbecue, fireworks, and revelry that often accompany the Fourth of July, our friends to the north celebrate Canada Day on July 1st. Over the decades, Canadian musicians have helped shape American rock n' roll – be it the expansive, rootsy rock of Neil Young or folk and country stylings of the Band. More recently, Canadian artists such as the Arcade Fire have become arena-rock stars while the likes of the New Pornographers, Broken Social Scene, and Feist are now indie-pop regulars. But for every Rush, Drake, or Leonard Cohen, there's a Canadian act that failed to become a household name in America. As we look ahead to Canada Day, we zero in on five overlooked Canadian artists.
Gord Downie
Big in Canada and little-known in America, the Tragically Hip served for many a prime example of a band that unjustly failed to transcend borders. While leader Gord Downie had a knack for a rock-pop melody, many speculate his penchant for peppering songs with extremely Canadian references ensured the Tragically Hip maintained a largely provincial following. Yet Downie also recorded the occasional solo effort, and last year's Introduce Yourself stands as a sadly overlooked gem. There's a heartbreaking story behind its making, as Downie created it knowing he would soon succumb to cancer. But it isn't gloomy. Instead, Downie recorded almost two-dozen songs reflecting on the important people he met in his life. The melodies, alternating between acoustic rock and piano reveries, champion the joy of connecting with others, be it celebrating music ("Spoon"), youthful inflation ("My First Girlfriend"), or the comfort in growing old with someone else ("Far Away and Blurred").
Plumtree
"One! Two! Three! Five!" There isn't much more to the lyrics of Plumtree's "Go!" But even on paper, it provides a quick taste of the indie-rock band's exuberant silliness. Over the course of three scrappy albums, Plumtree won favor amid Canada's college-rock circuit for its good-natured melodies, sisterly harmonies, and ability to exaggerate heightened emotions that come with being a young adult. And it's no surprise the band only enjoyed cult status. Like-minded American acts such as the Lemonheads, Juliana Hatfield, and Teenage Fanclub tapped a similar-sized fanbase. In recent years, Plumtree has experienced a slight revival, largely due to the success of the Scott Pilgrim series of graphic novels that took its name from Plumtree's "Scott Pilgrim." The latter, a joy of a song, is marked by heavily fuzzed-out and zig-zagging guitars while the lyrics channel the struggle of waiting to see a crush.
Triumph
While having to operate deep within Rush's shadows, Ontario-based progressive rockers Triumph nevertheless possessed a talent for clean, hard-rock riffs and goofy albeit sincere lyrics. Such a combination elevated the band above guilty-pleasure status, and in the early 80s, one could do far worse than, say, the adrenaline rush that is "Magic Power." "I'm young, I'm wild, and I'm free," sings Rik Emmett, adding, "I got the magic power of the music in me." The song goes from loud to soft to mystical before closing with a roaring guitar solo. Indeed, no matter how heavy Triumph attempted to go, the band never came off as all that serious. Even Allied Forces, despite its militaristic title and theme, focuses on an army of metal fans. And yet the scream of drummer Gil Moore near the end of the song definitely feels like a weapon.
Godspeed You! Black Emperor
It's no surprise Godspeed You! Black Emperor would, despite all the positive press the band has received, remain something of an acquired taste. While it's hard enough for instrumental acts to score public attention, the collective's refusal to grant interviews doesn't do it any favors. There's also the fact the band took a 10-year hiatus between 2002 and 2012. And then there's the oppressive nature of the music. Yet the group's dark, doomy songs – imagine the sonic equivalent of watching storm clouds approach – possess plenty of nuance amid their orchestral forbiddance. Early albums sound like music that anticipates the end of the world, and last year's Luciferian Towers, while not exactly chipper, feels as if the act is trying to find ways to heal. Trumpets, saxophones, and intense rhythms clash, but more so than in years past, Godspeed You! Black Emperor looks for moments to breathe.
Teenage Head
London and New York are often credited as the birth places of punk rock, but don't overlook Hamilton, Ontario. That's where in 1975 the foursome known as Teenage Head coalesced. Taking its name from a song from 60s rockers Flamin' Groovies, and owing a debt to the likes of the Stooges and the New York Dolls, Teenage Head (much like the Ramones) adopted a loud and fast blueprint and streamlined it. A song such as "Picture My Face" co-opts a seemingly innocent 50s melody and gives it a makeover with plenty of snarl while "Teenage Beer Drinkin' Party" sounds as gleefully reckless as the title implies. Warner Music Canada last year released the expansive 20-track collection Fun Comes Fast. It functions as a solid primer for this overlooked band, and features party anthems such as "Let's Shake" and sing-along, rockabilly-inspired kiss-offs such as "So Long Goodbye."
Photo credit: Gordon Hawkins