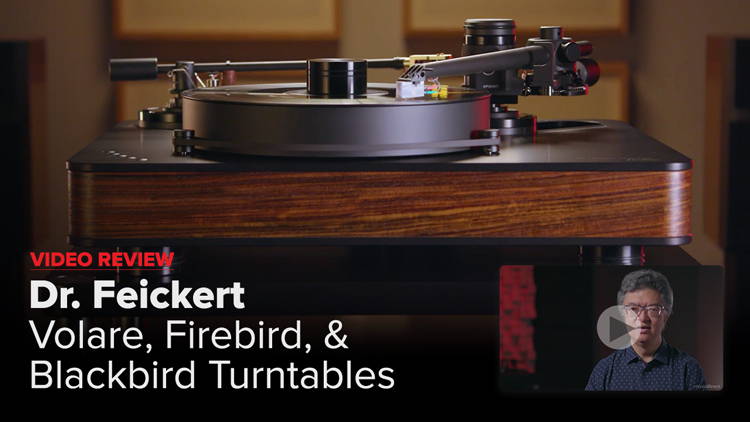 Video Review: Dr. Feickert Turntables
Say the name Feickert to an audiophile, and they will immediately know that you're talking about the acclaimed Dr. Feickert turntables, a brand that Music Direct is proud to carry. The flagship model, the Firebird, has a wide plinth that can support two tonearms. The Firebird will give vinyl collectors a pathway to audio paradise, whether they want to play heirloom 78s or the latest LPs by today's superstars.
A close "sibling" to the Firebird is the Dr. Feickert Blackbird, which also offers a two-arm operation, and is one of the quietest turntables at its price point. Another model, the Dr. Feickert Woodpecker, benefits from the company's top-down engineering, and features a single motor operating on a proprietary operating system. At Music Direct, we believe that owning a terrific turntable shouldn't be out of reach – and that's where the Dr. Feickert Volare comes in. Built by hand, the single-motor, belt-driven Volare comes with the Origin Silver tonearm.