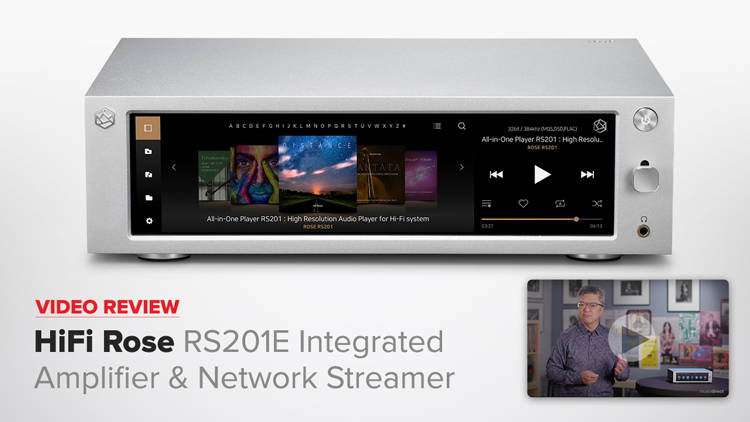 Video Review: HiFi Rose RS201E is a Stunning All-In-One Component
With streamers and amplifiers coming out of the proverbial woodwork, none have yet to offer top-flight sound and the features found in the HiFi Rose RS201E Integrated Amplifier & Network Streamer. Like the entire HiFi Rose lineup at Music Direct, one glance at the 201 will tell you that you are looking at a very special component. With a responsive, easy-to-read touch screen, TIDAL Masters and Qobuz, Bluetooth, Apple Airplay 2, Spotify Connect, and USB connections...this is a stunning all-in-one component!
Order your HiFi Rose RS201E with the confidence that comes with Music Direct's 60-day guarantee.
Sign up for our newsletter for the latest news on new music releases, special sales and more.
Follow and like @musicdirect and @musicdirectchicago wherever you enjoy social media.